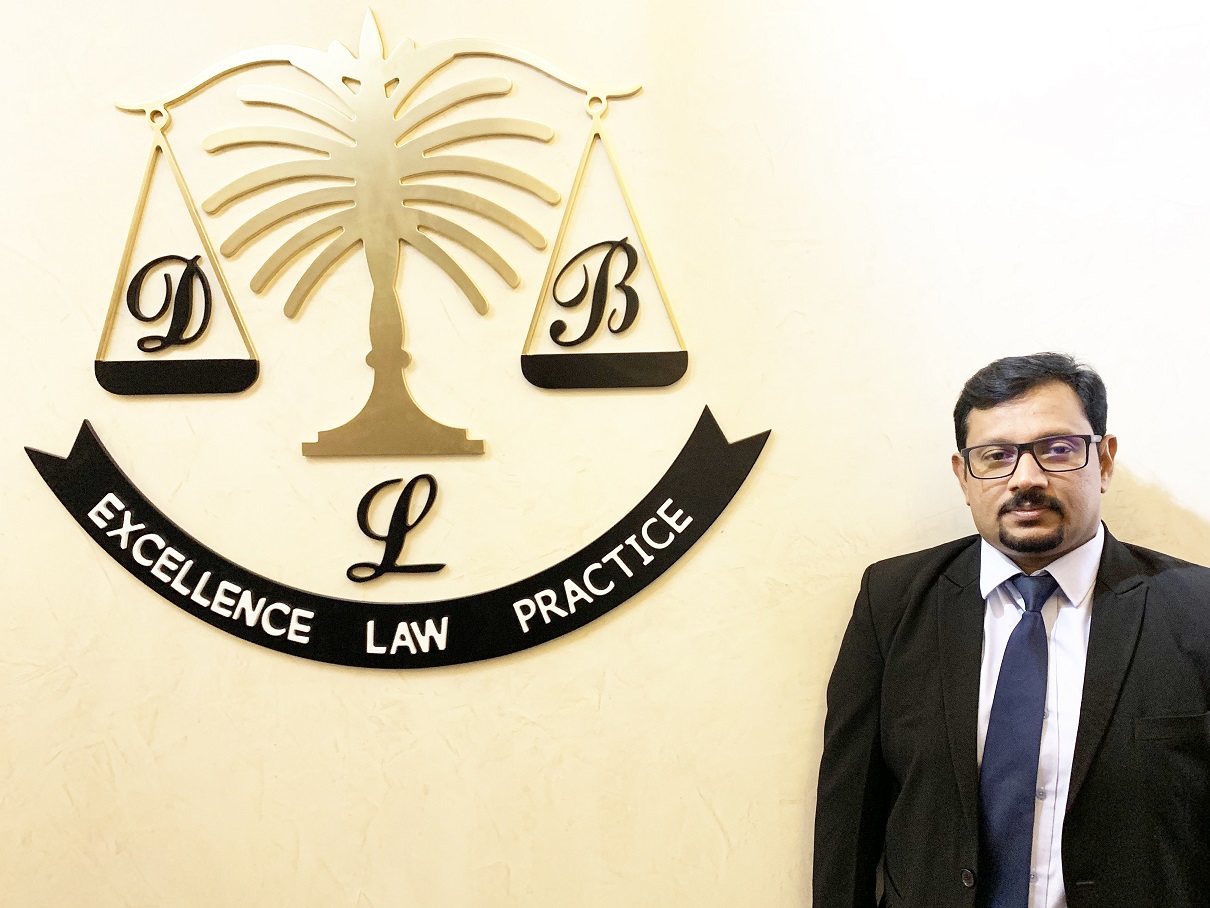 Binu Karthikeyan
Binu Karthikeyan is an accomplished and competent legal professional with over 15 years of experience in addressing the array of legal challenges encountered by companies and individuals in achieving their business and personal goals. He has brought together local experience and international service standards through extensive legal practice in UAE, UK and India representing clients before Arbitration Proceedings and Advocating in courts.
Bar Admission
Registered Legal Consultant, Government of Dubai Legal Affairs Department, H.H. Rulers Court.
Member of International Bar Association (IBA).
Admitted to Indian Bar Council
Education
Master's Degree (LLM) in International Commercial Law from the University of Surrey, UK
Bachelor of Laws (LLB) from Kerala University
Languages
English, Hindi & Malayalam
Binu is working as Legal Consultant under the umbrella of "Al Jazeera Advocates" in Dubai, UAE. His areas of practice encompass a broad spectrum of substantive and procedural areas with specific focus on Commercial Arbitration, Corporate Law, Commercial Contracts, Construction and Real Estate Disputes including sale and purchase disputes and distressed/ canceled Developments, Wills drafting, Maritime Law and the UAE Employment Law. He possesses exceptional skills in drafting, assessing and reviewing of legal documents and his expertise in various spheres of practice is secured by the enriched practice and exposure to the diversified national and international law in various jurisdictions.
He provides legal opinion in different commercial issues to international clients and also advice business developers, well-known Companies and reputable businessmen with the required legal advice and services. He frequently advises clients on cross-border transactions involving distribution, franchising and commercial agency, on issues arising under services arrangements, confidentiality and privacy, exclusivity, general liability, and risk mitigation. In particular, He regularly advises Master franchisors regarding their rights and obligations under relevant agreements.
Binu has represented clients in numerous Arbitration cases under the rules of the International Chamber of Commerce (ICC) and the Dubai International Arbitration Centre (DIAC) and acted as counsel for high profile cases in Dispute Resolution as in International Commercial Arbitration disputes. He is qualified to appear before most leading Institutional Arbitration Centers such as ICC, DIAC, DIFC- LCIA and ADCCAC in UAE.
He is dedicated to providing the highest level of legal services to meet his client's needs and ensure a timely, transparent and successful advice and as a result has become clients' call of first resort for solutions to their toughest legal challenges.